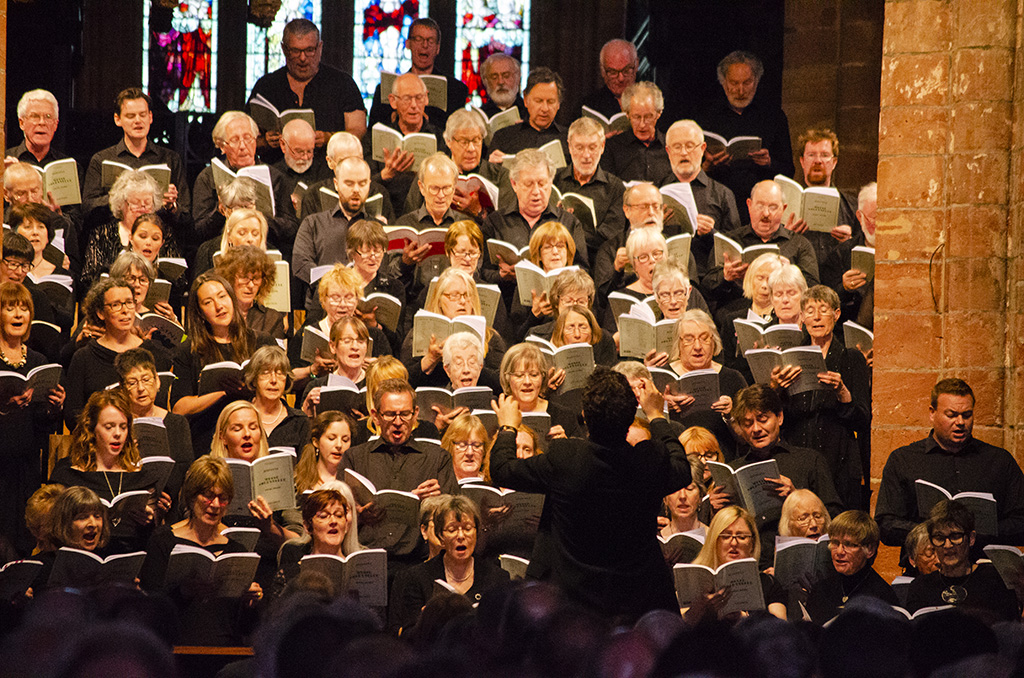 Sing with Sonoro
Our 'Sing with Sonoro' projects have given hundreds of amateur singers the opportunity to explore great choral masterpieces whilst receiving expert tuition from sectional and language coaches, before performing alongside us in concert.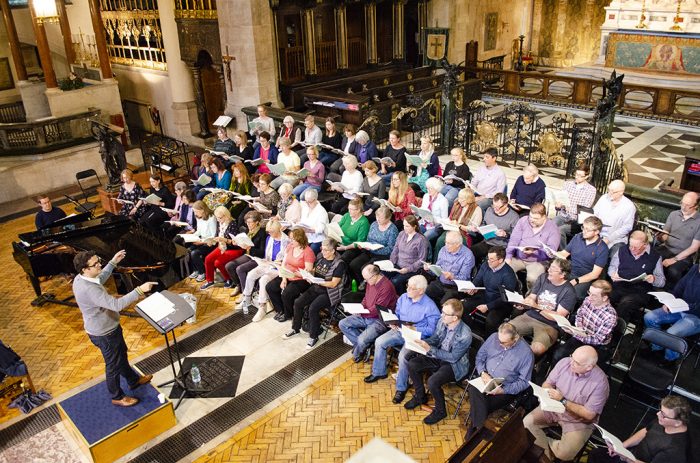 Workshops
Whether online or live in person, our workshops explore masterpieces such as Rossini's Petite Messe Solenelle, Brahms Ein Deutsches Requiem or Fauré's Requiem and are designed to both challenge and inspire confidence. Participants receive expert language tuition and advice from Sonoro's professional singers on vocal techniques, including warming up, breathing, intonation and interpretation.
"I am very grateful for the bursary place and the workshops have been inspiring. I have learnt a great deal from Sonoro that I will carry with me through my musical life."  Alice Whitten, Bromsgrove
"I loved the recording experience. Much less stressful than previous recording projects I have been involved in." Penny Lynch, Chester
"This was a huge highlight and helped me through the darkness of Covid restrictions. Thanks for keeping music alive and in our lives." Brahms Workshop Participant
Partnerships
Sonoro are always interested in developing partnerships with amateur choirs and community choruses.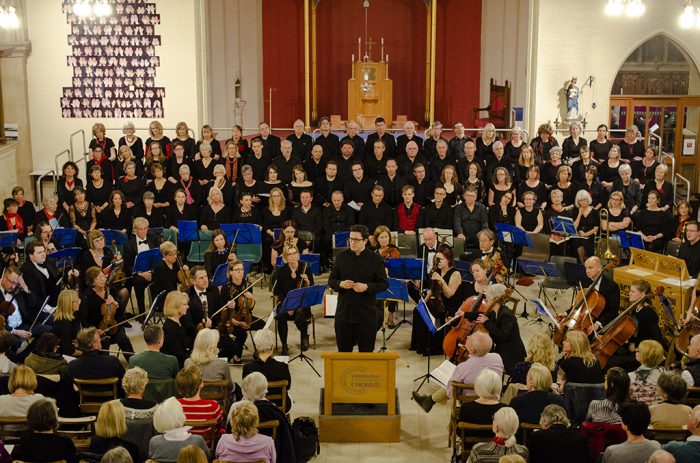 Recent collaborations include side-by-side performances of Handel's Messiah and Mozart's Requiem with Wimbledon Community Chorus and Wimbledon Symphony Orchestra where our outstanding professional singers have also taken the soloist roles and have been involved in the rehearsal process.
"I just want to thank you for giving us the opportunity to spread our wings and soar a little higher. I felt close to tears and incredibly privileged to be a part of something so elevating and wonderful." Annie Paul, Wimbledon Community Chorus member
To register your interest in a collaboration with your own choir, please contact our administrator Liz Chapman.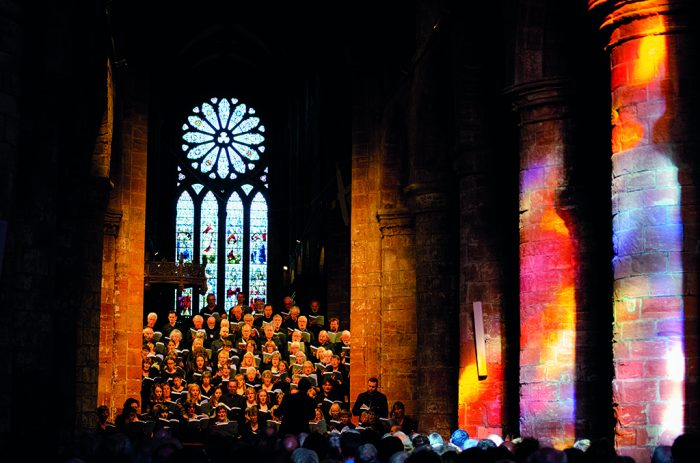 Festivals
In addition to our own performances as part of international music festivals, we are always keen to sing alongside festival choruses in larger choral works. Recent concerts have included Rossini's Petite Messe Solennelle with the St Magnus Festival Chorus, Orkney, and Fanshawe's African Sanctus with Merton Music Foundation Young Voices at the Wimbledon International Music Festival.
"The enthusiasm, communication and energy which combined towards an extraordinary performance are a testament to their ability to engage with non-professionals." Alasdair Nicolson, St Magnus International Festival
We also, on occasion, enjoy performing together with our audience.
More SING! projects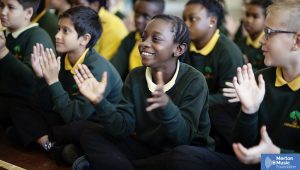 Sonoro's highly accomplished professional singers, who are also experienced animateurs, present a fun, informative and engaging morning of singing exploring how the human voice is used to convey emotion in a variety of styles.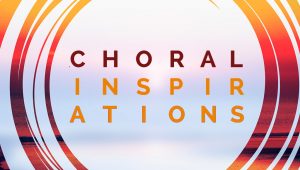 For our Choral Inspirations project we commissioned six composers to each write a work inspired by a 'choral classic'. The composers are Cheryl Frances-Hoad, Russell Hepplewhite, Joanna Marsh, James McCarthy, Will Todd and Janet Wheeler.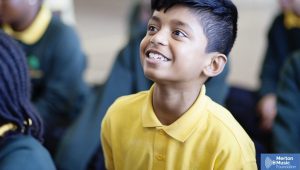 A workshop exploring how music is constructed and how the music we present is related to the buildings in which they were originally performed.