Concert Programmes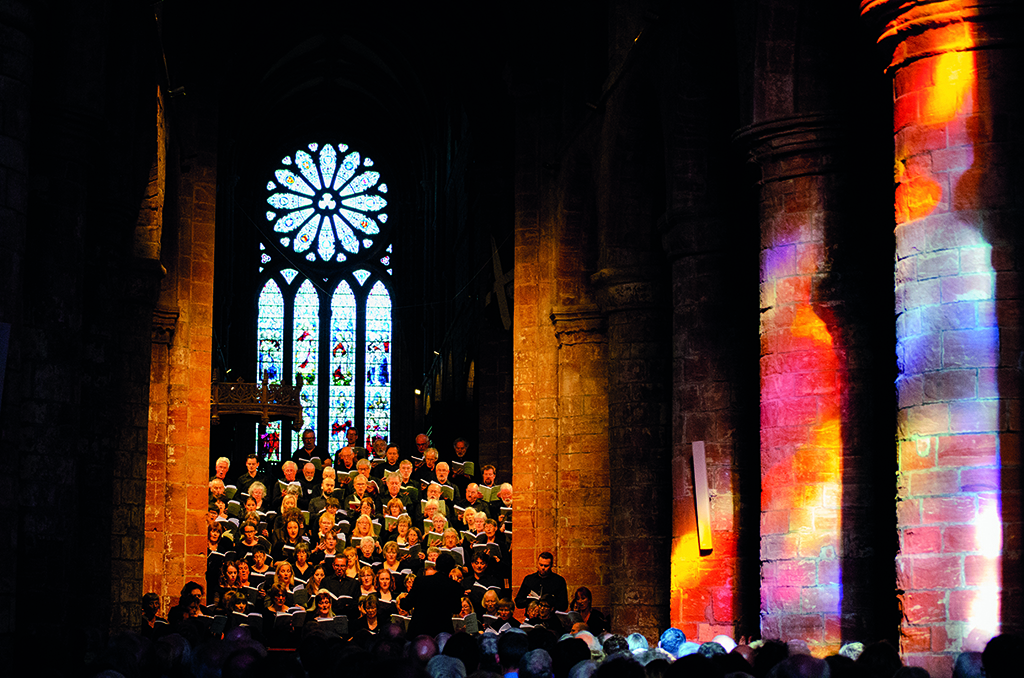 "A rich, robust texture, abundant in vibrant colour and undoubted excitement." The Guardian
Thank you for your interest in Sonoro. We know that we have something thrilling, valuable and meaningful to offer, and we look forward to hearing from you to discuss our programme options.
Some video tracks are embedded below, but if you would like to hear more please visit our YouTube, Spotify or Apple Music artist pages.
Contact us:
Neil Ferris and Michael Higgins
Artistic Directors
"Classical concerts seldom feel so downright uplifting." The Scotsman
Gioachino Rossini Petite Messe Solennelle (85')
16 singers, including SATB step-out soloists
2 pianos
Accordion (originally written for accordion rather than harmonium)
Conductor
Johannes Brahms Ein deutsches Requiem (70')
Performance option with specially selected and interspersed poetry (85')
16 singers
(SB soloists)
1 piano, 4 hands
Conductor
Rachmaninov All-night vigil
Option 1: Straight (60')
Option 2: Devised by Richard Wilberforce, interspersed with Britten Cello Suites 1 & 3 (80′, with interval 45' & 35')
18 singers
Conductor
Choral Inspirations (40')
16 singers
Piano or organ
Conductor

Edward Elgar/Oliver Tarney The Spirit of the Lord
W. A. Mozart/Errollyn Wallen Ave verum corpus
César Franck/Rebecca Dale Panis Angelicus
Antonio Lotti  Crucifixus a 8/Cecilia McDowall Crucifixus Re-Imagined
Johannes Brahms Geistliches Lied/Michael Higgins See, I am God
J. S. Bach/Gareth Treseder Jesu, joy of our desiring
A longer programme c.80' would include additional Choral Inspirations works commissioned by Sonoro.
Christmas with Sonoro (c. 60')
"Outstandingly refreshing." BBC Music Magazine
16 singers
Piano or organ
Conductor
Malcolm Archer A little child there is yborn
Cecilia McDowall O Oriens
Paul Spicer In a field as I lay
Michael Higgins The Angel Gabriel
Gareth Treseder Blessed be that Maid Marie
R. Nathaniel Dett Ave Maria
John Joubert There is no rose
Herbert Howells A spotless rose
Becky McGlade In the bleak midwinter
Michael Higgins Tomorrow shall be my dancing day
Betty Roe The holly and the ivy
Sally Beamish In the stillness
Fintan O'Carroll Suantraí ár Slánaitheora
Michael Higgins Coventry Carol
Avril Coleridge-Taylor The Shepherd
Peter Warlock Bethlehem Down
Will Todd My Lord has come
Michael Higgins Silent night
John Rutter Wexford Carol
Stuart Nicholson Ding dong! merrily on high
With options for additional audience carols and readings.
Queen of Sea and Sky (70')
16 Singers
Organ
Conductor
This is an example of a bespoke programme designed for the St Magnus International Festival 2020.
Plainchant Magnificat
Michael Finnissy Ave Regina Coelorum
Arvo Pärt Bogoroditse Dyevo
Michael Higgins Orkney Sketches: i. Scapa Flow
John Tavener Hymn to the mother of God
Cheryl Frances-Hoad Bogoroditse Dyevo
Morten Lauridsen O magnum mysterium
Michael Higgins Orkney Sketches: ii. Ring of Brodgar
James MacMillan O Virgo prudentissima
Michael Higgins Orkney Sketches: iii. Twilight
Edvard Greig Ave maris stella
Rihards Dubra Ave Maria I
Giles Swayne Magnificat
Michael Higgins Orkney Sketches: iv. Sea and Sky (Toccata)
Dobrinka Tabakova Alma redemptoris mater
Cecilia McDowall Regina coeli
Herbert Howells Magnificat (Collegium Regale)