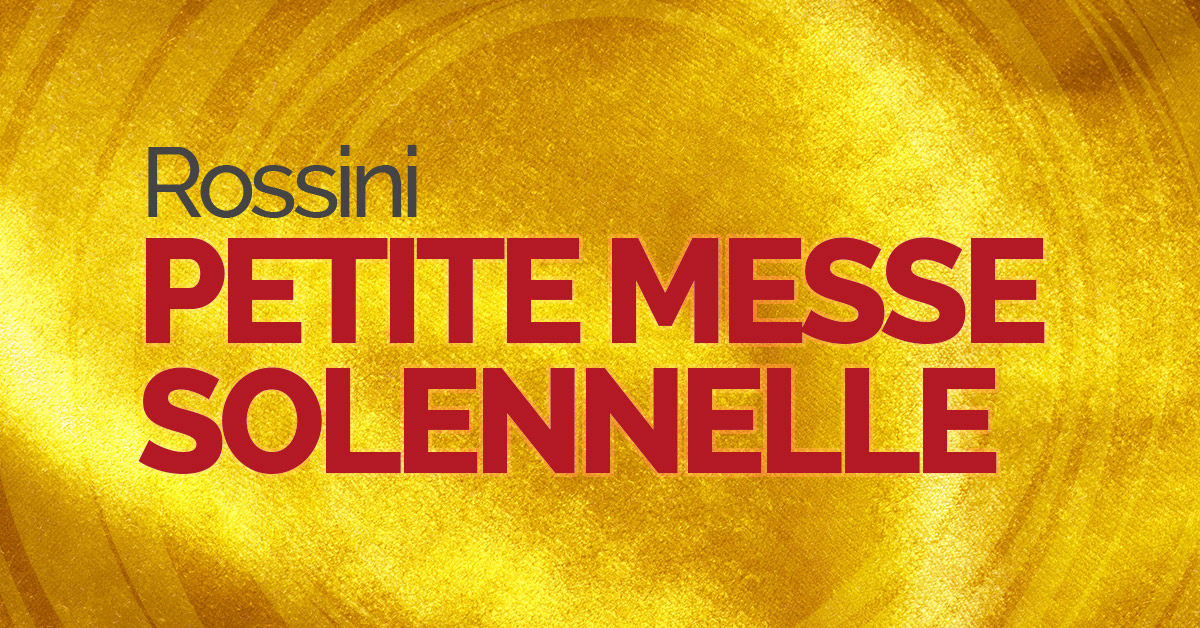 Rossini Petite
Messe Solennelle
Holy Trinity, Sloane Square, London
Saturday 06 October7:30pm
This concert is sponsored by Collyer Bristow LLP
Sonoro
Michael Higgins, piano
Richard Pearce, harmonium
Neil Ferris, conductor
Rossini's Petite Messe Solennelle, the best known of his 'sins of old age', is characteristically lyrical with beautifully crafted solo arias. Originally conceived for twelve voices, and scored for piano and harmonium, the Mass is neither small nor solemn. Join Sonoro at 7:30pm for a vivacious performance of this glorious work.
Workshop 10:30am-3:30pm
Spend a day under the direction of our inspirational conductor, Neil Ferris, and professional singers from Sonoro to sing Rossini's Petite Messe Solennelle. Our workshops have been designed to both challenge and inspire confidence, and participants will receive expert advice on vocal techniques, including warming up, breathing, intonation and interpretation.
Workshop tickets include a limited edition Sonoro tote bag, pencil, score hire, water and break-time refreshments. The day will be accompanied by piano. Some sight-singing ability is required.
If you would also like to attend Sonoro's performance at 7:30pm, please select the 'Workshop/Concert Combi Ticket' when booking for a discounted premium Nave seat at the evening concert.
'Sing with Sonoro' 10:30am-9:00pm
We have space to offer up to 36 singers a unique opportunity to join us for selected movements in the concert itself. If you would like to sing side-by-side with the professional singers of Sonoro in the performance at 7:30pm, please ensure you select the 'Sing with Sonoro' option and confirm your voice part when booking.
There will be a full rehearsal with Sonoro from 4:00-5:30pm using the Ricordi edition, and the concert dress code is 'all black'. To get the most out of this unique opportunity, participants are encouraged to familiarise themselves with the music in advance.